Check out a flashback video of the E-Fest South America 2018 (Rio de Janeiro, Brazil) Venezuela HPVC Team along with a team interview to learn more about what they're up to now and how the event and ASME has had an impact on them.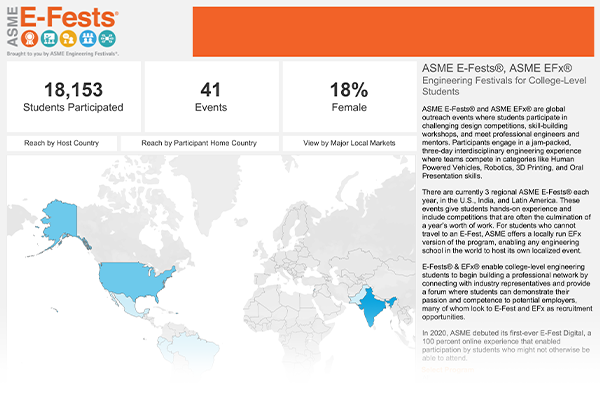 E-Fests and EFx By the Numbers
ASME E-Fests® and ASME EFx® are global engineering festivals for college-level students.  In 2020, ASME debuted its first-even E-Fest Digital, a 100 percent online experience that enabled participation by students who might not otherwise be able to attend.
Learn More