This inaugural event spotlights the ASME 2020-21 scholarship awardees. Tom Costabile, ASME Executive Director/CEO and Bryan Erler, ASME President delivers opening remarks. Along with the announcement of scholarship winners, ASME scholarship alumni recipients share their impact.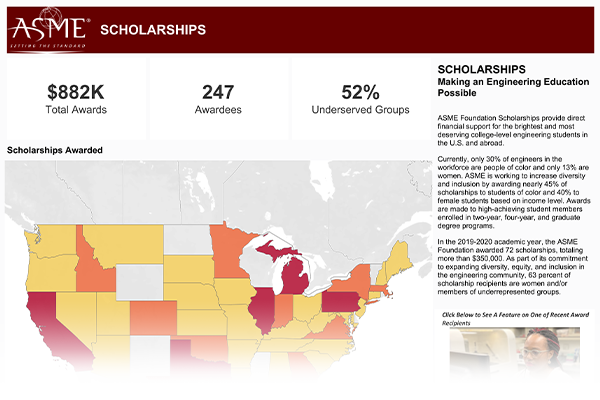 Scholarships By the Numbers
Currently, only 30% of engineers in the workforce are people of color and only 13% are women. ASME is working to increase diversity and inclusion by awarding nearly 45% of scholarships to students of color and 40% to female students based on income level.
Learn More