Meet Dr. Columbia Mishra, a senior thermal engineer at Intel Corporation and an ASME Early Career Leadership Intern. Columbia was a recipient of an ASME Foundation scholarship, enabling her to earn a bachelor's degree in engineering. Later, she received another ASME grant to participate in Engineers Without Borders, applying her engineering skills to improve quality of life for residents of a small town in Mexico.
"I am proud to be an engineer because I've had the best training to think logically, analytically, and approach a problem and solve it," she says.
In this video, Columbia shares her inspiring story.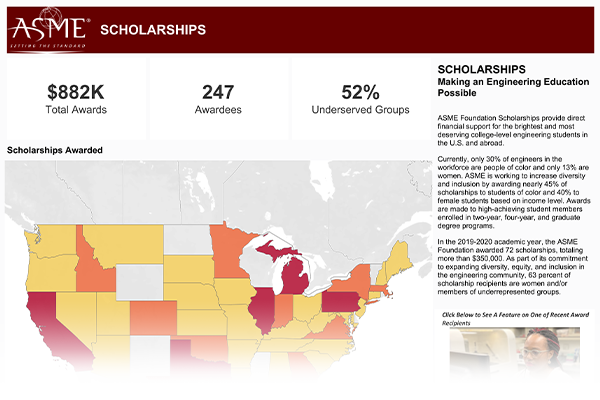 Scholarships By the Numbers
Currently, only 30% of engineers in the workforce are people of color and only 13% are women. ASME is working to increase diversity and inclusion by awarding nearly 45% of scholarships to students of color and 40% to female students based on income level.
Learn More