Meet Eurydice Kanimba, PhD, advisory engineer at IBM, three-time ASME Foundation scholarship recipient, and national ping-pong silver medalist in her home country of Rwanda. According to Ury, the "P" in PhD "stands for problem-solver."
Eurydice "Ury" Kanimba earned three degrees with the help of ASME Foundation scholarships, most recently her PhD in mechanical engineering at Virginia Tech. Now this Rwandan immigrant and former ASME student section leader is giving back, not only in her role as an advisory engineer at IBM, but as a mentor to young women who aspire to be engineers just like her. Ury's inspiring story shows the power and the potential of early engagement with ASME.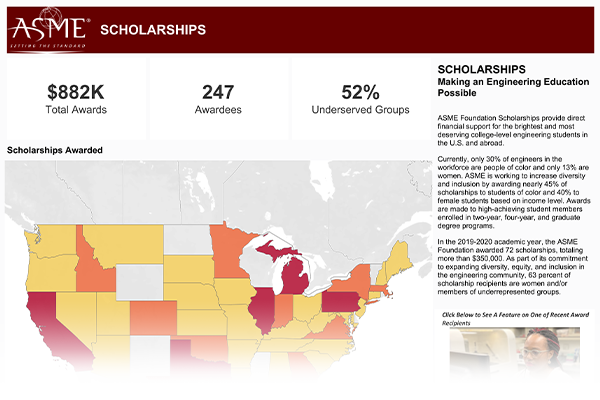 Scholarships By the Numbers
Currently, only 30% of engineers in the workforce are people of color and only 13% are women. ASME is working to increase diversity and inclusion by awarding nearly 45% of scholarships to students of color and 40% to female students based on income level.
Learn More